fix bar
fix bar
fix bar
fix bar
fix bar
fix bar
Join our mailing list! Freebies sent direct to your inbox.
Free Mother & Baby Gift Packs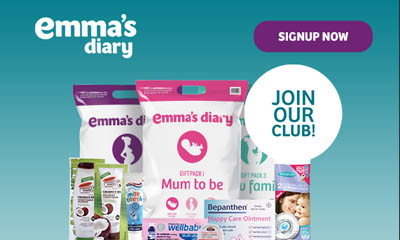 Inside: Freebies Kids & Toys
Join Emma's Diary today and you'll receive a free Emma's Diary gift pack full of big brand products, samples and coupons to support you throughout your pregnancy and beyond.

You will also be the first to hear about new products to test.

Other excellent benefits include up to £200 worth of Argos money-off vouchers and Bonus Print Photo Book voucher worth £15.

You will also get free access to their mobile app featuring week by week pregnancy updates and journal to track your pregnancy and much, much more.