fix bar
fix bar
fix bar
fix bar
fix bar
fix bar
Join our mailing list! Freebies sent direct to your inbox.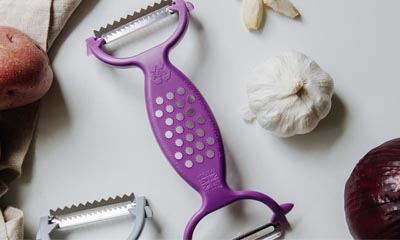 Inside: Freebies Home & Garden
Jazz up your meals in seconds with one of these Multipurpose Peelers.
Doesn't take much effort to make a show-stopper of a meal such as courgette spaghetti, cucumber sushi and more. plus, it's also great for just grating cheese and peeling fruit.
Yours Magazine are giving away a bundle of these for free so if you want the chance to score one for yourself, just click the button below to head over there and apply.