fix bar
fix bar
fix bar
fix bar
fix bar
fix bar
Join our mailing list! Freebies sent direct to your inbox.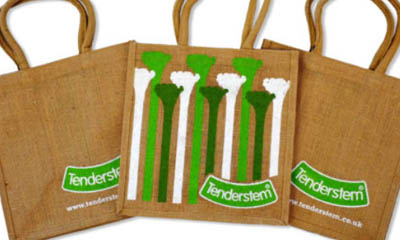 Inside: Freebies Home & Garden
Tenderstem are giving away these Hessian Tote Bags so that you can reduce carrier bag waste while shopping in style.

They're super strong and large enough to fit a decent shop and thanks to their strength they will last for years and years.

To get one, just register on the Tenderstem website by completing the form to join their mailing list.

They are giving away 30 of these every month to their newsletter subscribers.

Plus you can also look forward to receiving some excellent monthly tips on their products and food storage ideas.