fix bar
fix bar
fix bar
fix bar
fix bar
fix bar
Join our mailing list! Freebies sent direct to your inbox.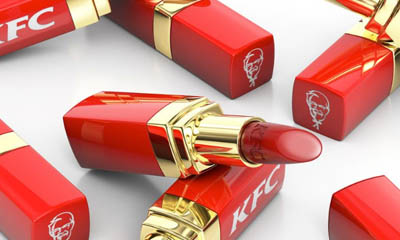 Inside: Freebies Health & Beauty
400 Limited Edition Freebies
KFC are celebrating 'National Lipstick Day' by releasing a limited edition Lipstick in the colour called 'Bucket Red No. 11' (named after the colour of their famous chicken boxes) and giving 400 of these away to members of the Colonel loyalty club.
Good news is, you just need to join the Colonel's club by downloading the app for iOS or Android and they will send you an email with a link to sign up for this freebie.
Current Colonel Club members should be able to find the sign up link in their app.
All you have to do is follow the simple instructions on the next page, so click our button below to head over there now.