fix bar
fix bar
fix bar
fix bar
fix bar
fix bar
Be the FIRST to get new free stuff! Join our mailing list.
£122m Euromillions Jackpot - 10 Tickets for £1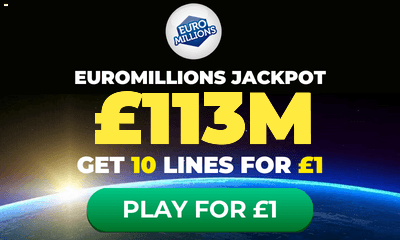 OMG people! Someone in the UK could win this massive jackpot. Your chances of winning the mega EuroMillions Jackpot draw just got a major boost! We've found a brilliant promotion offering 10 tickets for just £1. LottoSocial is one of the best lottery syndicate websites around whose main dedicated to boosting your chances of winning the jackpot. Plus it doesn't stop at 10 lines for £1 because there are FREE instant win games also with prizes of up to £7,000. Your chances of winning the EuroMillions jackpot is way better with LottoSocial so hot foot it over to their page and follow the instructions to get your lines for the next draw.
Other free stuff today
Free Toys from fisher-price
Free Carabao Cup Tickets
Free £15 Just For Signing Up
Win a Swift Caravan Motorhome
Free Lily O'Brien's Chocolate Bundles