fix bar
fix bar
fix bar
fix bar
fix bar
fix bar
Join our mailing list! Freebies sent direct to your inbox.
2 Free Tickets for the Euro Lotto Draw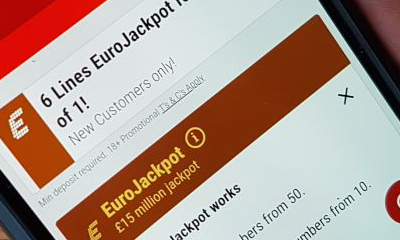 Inside: Freebies Gaming & Lotteries
Imagine what you could do with this mega jackpot pot of cash! Buy 1 Euro Lotto Draw ticket for £2.20 and they will give you three (3) lines for the next draw.

This exclusive special off will triple your chances of winning the massive Euro Jackpot.

Click the button below and select 5 numbers then click on 'Submit Bet' button to complete your purchase.

Good Luck!