fix bar
fix bar
fix bar
fix bar
fix bar
fix bar
Join our mailing list! Freebies sent direct to your inbox.
Free Pack of McVitie's Chocolate Digestives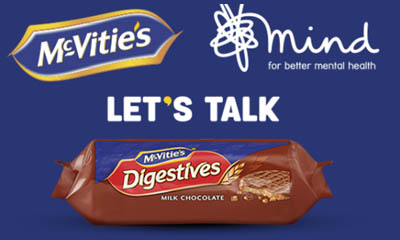 Inside: Freebies Food & Drink
Promotional Packs in Tesco Stores
Mental Health Charity 'mind' has teamed with McVitie's to get people talking over tea and biscuits.

You can get a free pack of McVitie's biscuits if you purchase a promotional pack from any Tesco store and upload your receipt on the McVitie's website.

They will then give you a coupon to get a free full size pack.

This is such a fantastic idea from McVitie's and mind to tackle an ever increasing problem with mental health because one of the best ways to tackle mental health is to get people talking and what better way to get chatting than over a nice cup of tea and biscuits.