fix bar
fix bar
fix bar
fix bar
fix bar
fix bar
Join our mailing list! Freebies sent direct to your inbox.
Free Greggs Spicy Chicken & Pepperoni Bake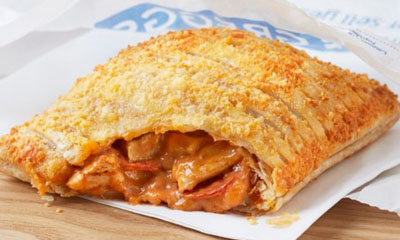 Inside: Freebies Food & Drink
Greggs are giving away tasty free stuff again, that's sure to warm your cockles this autumn/winter season.

A massive 200,000 reggs Reward App users will receive an invite to claim a free Spicy Chicken & Pepperoni Bake or Cheese & Onion Bake.

Invites will be sent out between the 8th and 10th of October 2019 and the voucher needs to be redeemed by the 31st of October so load up your Greggs app asap to see if your voucher is in there.

If you don't have the Greggs Reward app, you should download it from their page because every month they give away loads of freebies too good to miss out on.