fix bar
fix bar
fix bar
fix bar
fix bar
fix bar
Join our mailing list! Freebies sent direct to your inbox.
Free Doisey Dam Chocolate Bundles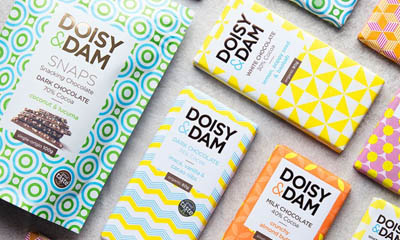 Inside: Freebies Food & Drink
Doisy & Dam have teamed up with Balance and are giving away free delicious chocolate bundles.

If you want to get your hands on a months supply of these yummy goodies then visit their website, linked here, to complete your details.

The range of goodies are gluten free, vegan and made from ethically sourced cocoa so you can be happy that you're doing your environmental duty.

The pack contains;8 80g bars, 12 25g bars and 2 SNAPS bags and each bar is packed with superfoods with a super high cocoa content- making it extra chocolaty!