fix bar
fix bar
fix bar
fix bar
fix bar
fix bar
Join our mailing list! Freebies sent direct to your inbox.
Free Baby Yoda T-Shirt (Worth £9.99)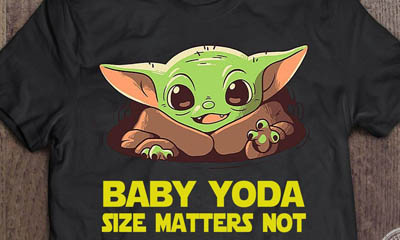 Inside: Freebies Fashion & Clothes
Use code FREEBIE at checkout
For just 99p P&P you can get one of these awesome Baby Yoda T-Shirts for FREE.

You won't find a unique T-Shirt like the ones these talented in-house specialists design.

We've secured a special code that let's you get this for free instead of the usual £9.99.

You don't even need to enter the code, just click the button below and the code will be applied automatically.