fix bar
fix bar
fix bar
fix bar
fix bar
fix bar
Be the FIRST to get new free stuff! Join our mailing list.
Free 2020 McDonald's Christmas Jumpers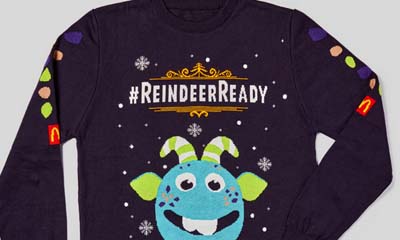 Inside: Freebies Fashion & Clothes
McDonald's has launched their 2020 Christmas freebies and included in the free stuff up for grabs are these very cute Christmas Jumpers and there are 2,000 of them.
Also up for grabs are free Christmas activity sheets, a social game, audiobooks and more.
The Christmas jumpers are being given away in batches of around 500 with draws on weeks ending 24th Nov, 1st Dec, 8th Dec and 15th of December.
Reindeers, Big Mac's, Fries and Carrots feature on the 2020 McDonald's Christmas Jumpers
You can apply for this freebie by clicking the button below and following the instructions on the next page.
Share this free stuff on social!
More Free Stuff to see today