fix bar
fix bar
fix bar
fix bar
fix bar
fix bar
Join our mailing list! Freebies sent direct to your inbox.
Free Trinova Waterless Car Wash and Wax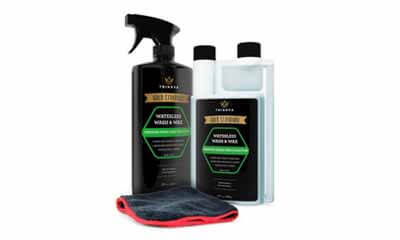 Inside: Freebies Cars & Motoring
Trinova are giving away free samples of their Waterless Car Wash and Wax products, which sound really amazing. Each bottle can wash 40 cars and you don't need a hose or bucket, just spray on and wipe off. Plus it provides a protective coat that repels water and blocks harmful UV rays.