fix bar
fix bar
fix bar
fix bar
fix bar
fix bar
Join our mailing list! Freebies sent direct to your inbox.
Free Chromatek Water Brush Pens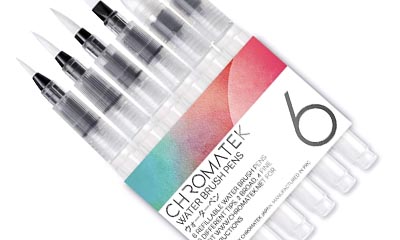 Inside: Freebies Arts & Crafts
Super hot freebie here from Chromatek for lovers of art and painting.
They have got 100 packs of these brilliant Chromatek Water Brush Pens to give away.
Make light work of filling large spaces on your canvas with these handy pens that fill with water or a water colour wash so you can let loose on your canvas.
All you have to do is follow the simple instructions on the next page, so click our button below to head over there now.