fix bar
fix bar
fix bar
fix bar
fix bar
fix bar
Be the FIRST to get new free stuff! Join our mailing list.
Win a Supercar of your Dreams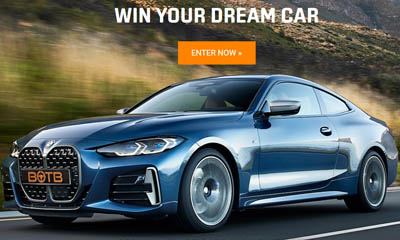 Inside: Competitions Cars & Motoring
Cash Alternatives Also AVailable
100% Genuine Weekly Winners. With BOTB (Best of the Best) you can win the car of your dreams, delivered direct to your door.
BOTB have a long history of running car competitions at major airports, shopping centres and online too.
From just 15p per ticket you could win a brand spanking new car or opt for a cash alternative.
You have to be in it to win it so click the button below to head over to their page and enter the draw by buying a ticket.
There are also cash alternative prizes available if you don't want the car.