fix bar
fix bar
fix bar
fix bar
fix bar
fix bar
Join our mailing list! Freebies sent direct to your inbox.
Free Infantino Playtime Teepee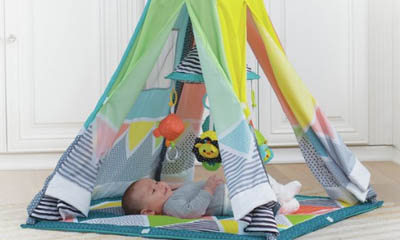 Inside: Freebies Kids & Toys
Infantino have another wonderful freebie for parents with small babies.

You can get a free Infantino Playtime Teepee toy full of stimulation for your child.

This nice baby toy will stimulate your babies sense of sight and hearing, while also encouraging them to start crawling.

Click the button below to head over to their page and complete the application form to apply for the trial and if selected they will send you one to use and give them feedback on.