fix bar
fix bar
fix bar
fix bar
fix bar
fix bar
Join our mailing list! Freebies sent direct to your inbox.
Free Detergent Bundles from Surcare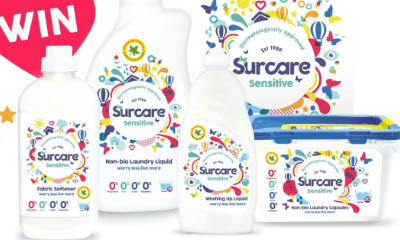 Inside: Freebies Home & Garden
To celebrate hitting 10,000 likes on social media, Surcare are giving away bundles of their detergent that is specifically designed for people with sensitive skin.
The bundle includes washing up liquid, fabric softener, non-bio laundry liquid, non-bio washing powder, non-bio laundry capsules. That's everything you need to keep your family nice and clean for weeks.
They have 10 of these bundles up for grabs and all you have to do is follow the simple instructions on their facebook page.
Direct your cursor over the button below and click on it to head over there.