fix bar
fix bar
fix bar
fix bar
fix bar
fix bar
Join our mailing list! Freebies sent direct to your inbox.
600 Free British Airways Avios Points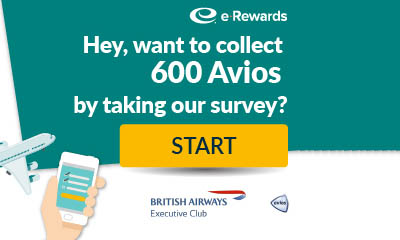 Inside: Freebies Holidays & Travel
BA executive number needed!
Register with E-Rewards and they'll give you 600 Avios points for taking a quick survey and enter your BA executive number when you join up.

With 600 free Avios points you can shave off a substantial amount from your next flight/holiday.

You'll also get invited to take part in further surveys in whcih you can earn even more amazing rewards from top UK travel, electrical, food and clothing brands.

Hot foot it over to the next page by clicking the button below and sign up and register.