fix bar
fix bar
fix bar
fix bar
fix bar
fix bar
Be the FIRST to get new free stuff! Join our mailing list.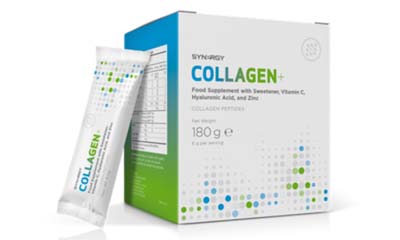 Inside: Freebies Health & Beauty
Collagen+ is giving away free samples of their collagen supplement with Synergy.
This stuff is great for firming skin and supporting bones. In fact, collagen makes up one-third of proteins in our body and acts as a glue to keep all our parts working like a well-oiled machine.
Collagen+ stands out from the competition because it boasts huge 5,800mg and also include Hyaluronic Acid, Zinc and Vitamin C.
Gram for Gram, Type I Collagen is stronger than steel
To get your free sample, simply follow our link over to their page and scroll down a bit until you see the application form.
For good measure, they've also thrown in an eBook with information about collagen and their supplement.
Share this free stuff on social!
More Free Stuff to see today