fix bar
fix bar
fix bar
fix bar
fix bar
fix bar
Be the FIRST to get new free stuff! Join our mailing list.
Free Marine Collagen Capsules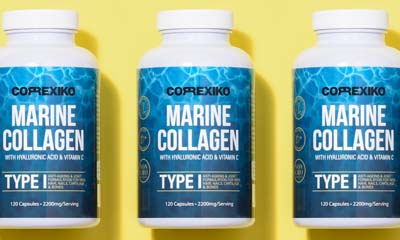 Inside: Freebies Health & Beauty
Get Plumper, bouncier, younger-looking skin in days by using these Collagen Capsule Supplements.
They work for the inside out to refill your body's stores of the vital protein called collagen.
It's responsible for firming up your insides so everything looks and feels younger.
Hair, nails and joints will also look more youthful and you will even benefit from a boost of energy too.
beauty Bible have 50 Correxiko tubs of these to give away at the moment so if you want to try a sample, simply follow our link by clicking the button below to head over to their page and apply.
Share this free stuff on social!
More Free Stuff to see today