fix bar
fix bar
fix bar
fix bar
fix bar
fix bar
Join our mailing list! Freebies sent direct to your inbox.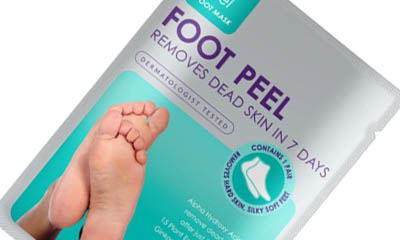 Inside: Freebies Health & Beauty
Do your feet a favour and give them a makeover at home with a free Foot Peeling Mask.

All you have to do is answer a few questions on the page we've linked to and they will set you up with a free foot mask.

Never used one before? It's so easy. Just wear it like a sock for a while and then take off to reveal super soft, silky smooth feet.

The foot mask sock is lined with Plant Extracts and Alpha Hydroxy Acids that will peel away all the dead skin on your feet.

Summer is on the way so this is a nice time to fix up your feet and show them off to the world.