fix bar
fix bar
fix bar
fix bar
fix bar
fix bar
Join our mailing list! Freebies sent direct to your inbox.
One Month Free Trial of hayu - Home of Reality TV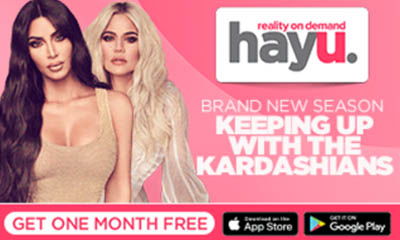 Inside: Freebies Entertainment
No contract. Cancel absolutely any time!
Entertain yourself and start your FREE Trial of hayu, home to the best reality TV.

Indulge in a plethora of reality TV shows including shocking true crime cases, The Real Housewives, Million Dollar Listing New York, The Kardashians and loads more.

Watch thousands of episodes on demand and on any device with loads available same day as the US.

Watch whenever and wherever you want. Plus, there is no contract, so you can cancel anytime and it's ad free so no annoying interruptions while watching your favourite shows.