fix bar
fix bar
fix bar
fix bar
fix bar
fix bar
Join our mailing list! Freebies sent direct to your inbox.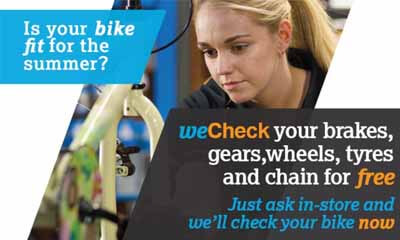 Inside: Freebies Cars & Motoring
It's a good idea to make sure your wheels (pedal power ones) are in good nick so make the time to head down to your nearest Halfords with your iron horse and get a free Bike check. They will check your brakes, gears, wheels, tyres and chain for free. If anything needs fixing, you're in the perfect place.