fix bar
fix bar
fix bar
fix bar
fix bar
fix bar
Join our mailing list! Freebies sent direct to your inbox.
Free Issue of Marie Claire Magazine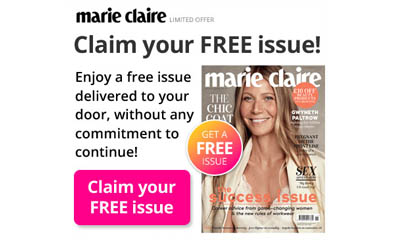 Inside: Freebies Books & Magazines
Enjoy a free issue of Marie Claire magazine delivered direct to your door, without any commitment to continue. Inside you will find provocative features and outstanding fashion and beauty in a way no other brand can deliver. Just complete the form on the Marie Claire website linked to request a free copy.