fix bar
fix bar
fix bar
fix bar
fix bar
fix bar
Join our mailing list! Freebies sent direct to your inbox.
3 Months of Online Magazines for 99p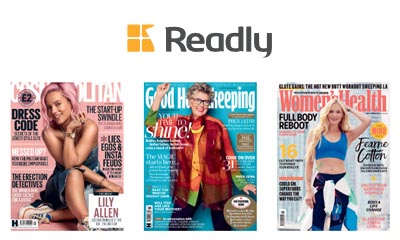 Inside: Freebies Books & Magazines
Enjoy all your favourite magazines in one place with Readly. At the moment you can try Readly for 3 months for just 99p and get instant access to magazines such as Cosmopolitan, Vogue, Hello, Good Housekeeping, Women's Health, Glamour, Red, Stuff, Sport, Esquire, Weight Watchers, feel Good Food, Time, Auto Car and many more.