fix bar
fix bar
fix bar
fix bar
fix bar
fix bar
Join our mailing list! Freebies sent direct to your inbox.
Win a Liverpool FC Kit signed by the Team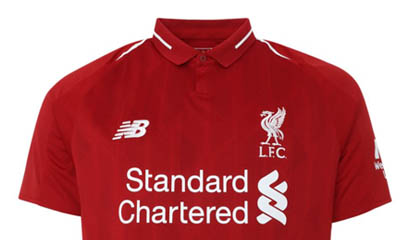 Inside: Competitions Sports & Fitness
How cool is this for any budding or veteran Liverpool FC fan? The world famous club is riding high in the Premiership at the moment and seems they are in generous mood because they are giving 4 lucky fans the chance to win one of the Home Kits signed by the whole team.

This prize is a major keepsake and could even be worth a nice few pennies in the future so if you enter and win one make sure you look after it well.

If Liverpool win the title this year it will make winning one of these even more awesome.