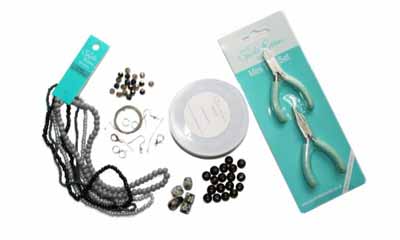 Free Jewellery Making Kit
Freebies - Lifestyle


Making your own custom jewellery is simple when you have the right kit. On the Spoilt Rotten Beads web site they have got 100 of these very handy Jewellery Making Kits up for grabs, each worth £15 and they're great for beginners. Inside the kit you will find a mini pair of pliers, jewellery wire, floral beads, faceted crystal beads, findings and a bundle of lovely glass beads.