fix bar
fix bar
fix bar
fix bar
fix bar
fix bar
Join our mailing list! Freebies sent direct to your inbox.
Free Santa Letter from Royal Mail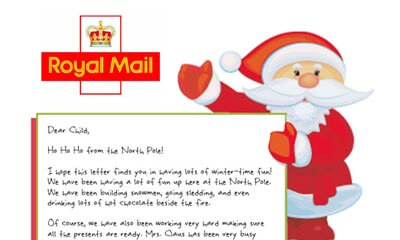 Inside: Freebies Kids & Toys
Apply before December 6th
Magical freebie here form Royal Mail. Follow the instructions on the Royal Mail web site and they will send your child a letter from Santa at Christmas. There is no charge for this except for a stamped address envelope but you must apply before December 6th 2019.