fix bar
fix bar
fix bar
fix bar
fix bar
fix bar
Join our mailing list! Freebies sent direct to your inbox.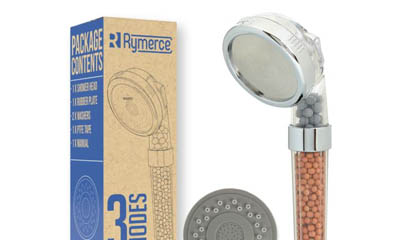 Inside: Freebies Home & Garden
Get a free Ionic Shower head for your bathroom and it will increase your water pressure by up to 200% while lowering water consumption by up to 30%.

This filter shower head negative ionic mineralisation system also reduces chlorine and lowers limescale, which means less cleaning away of limescale in the bathroom and softer, smoother skin for you at the same time.

To get one of these just hot-foot it over to the Rewarded Surveys website and register on their page.