fix bar
fix bar
fix bar
fix bar
fix bar
fix bar
Join our mailing list! Freebies sent direct to your inbox.
50% off South Western Railways Train Tickets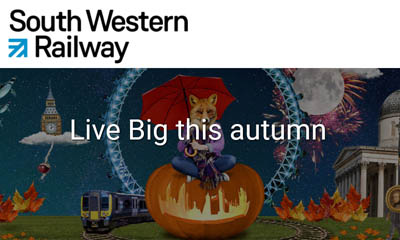 Inside: Freebies Holidays & Travel
There is a 50% train ticket sale on South Western Railways plus much more to be had, including market research opportunities, travel inspiration, promotions, offers, products and travel news. Just register on their page for all this and more.