fix bar
fix bar
fix bar
fix bar
fix bar
fix bar
Join our mailing list! Freebies sent direct to your inbox.
Have A Name Engraved On The Heart Of Steel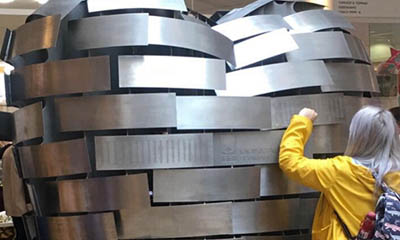 Inside: Freebies Health & Beauty
From British Heart Foundation
Honour someone you love, celebrate a milestone or support an icon by donating and having a name engraved on a timeless work of art called 'Heart of Steel'.

There is only space to engrave 150,000 names on the Heart of Steel which is planned to be placed inside a project in the making: The Steel Man. At 32 metres high, if it comes to pass, it will overlook Sheffield and become a new icon for the region.

By donating £20 you can have the name of a loved one written on the Heart. A date can also be added such as the date of a birth, death or marriage, next to a name. Families and friends names can be kept together, but each name needs a separate donation.