fix bar
fix bar
fix bar
fix bar
fix bar
fix bar
Join our mailing list! Freebies sent direct to your inbox.
Free Coca-Cola Flavour Lip Balm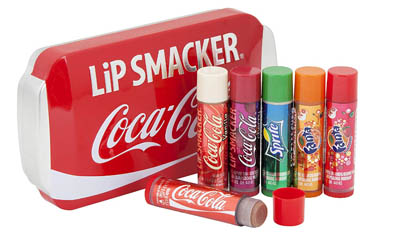 Inside: Freebies Health & Beauty
Plus Collectable Coca Cola Tin
What a smacker this one is! Get a free Set of Lip Smacker Lip Balms in 6 different fizzy drinks flavours, including Coca-Cola, Coca-Cola Vanilla, Coca-Cola Cherry, Sprite, Fanta Orange and Fanta Strawberry.

Kiss good bye to dry chapped lips and enjoy super soft lips that taste amazing, just like the real thing!

Plus as if that wasn't enough, you also get a free Collectable Coca Cola Tin to store them all.

Get yours today by following our link and applying by completing the form.