fix bar
fix bar
fix bar
fix bar
fix bar
fix bar
Join our mailing list! Freebies sent direct to your inbox.
Free Benefit Makeup Products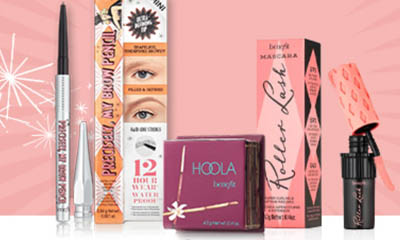 Inside: Freebies Health & Beauty
You can get some Benefit Makeup products to the value of £13 for free and it's really easy to get.

All you have to do is follow our link and register on the page there and follow the simple instructions.

After you register they will give you a link to the Benefit website where you can but up to £13 worth of products and get a full refund from Top Cashback.