fix bar
fix bar
fix bar
fix bar
fix bar
fix bar
Join our mailing list! Freebies sent direct to your inbox.
Free Trial of NextUp Comedy Online Streaming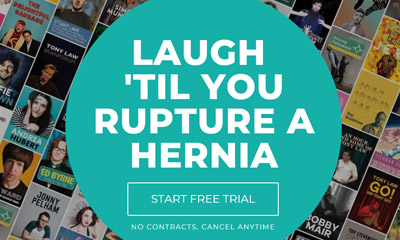 Inside: Freebies Entertainment
No Contracts - Cancel anytime!
Laughing is the best medicine for the soul so this free trial offer from NextUp Comedy is a must-see.

You're just a click away from a barrel of laughs - Click the button below and register for a free trial of NextUp the Online Streaming comedy service.

There are no contracts and you can cancel your subscription at anytime, meaning stress free laughs at your pleasure.

Subscribers can access NextUp comedy shows via the web, iOS, Android, Fire TV, Apple TV, Chromecast and Roku.